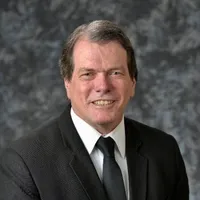 Michael Fitzgerald is the founder and president of the Zayante Group, His experience and dedication to the field of mental health and addiction treatment is extensive, with awards and recognition from community and governmental agencies and leaders for many accomplishments in the provision of high quality and innovative programs and services.
His experience includes direct clinical work in a variety of settings, front-line leadership in acute care, and as a hospital executive where he has led community efforts to improve care throughout the Central California region. He served as chair of the Center for Behavioral Health for the California Hospital Association for three productive years, and is a past-president of the American Psychiatric Nursing Association, California Chapter.
Michael has been an energetic and inspired educator, providing talks around the country on clinical, business, and strategic issues in this field. As a clinician and clinical leader, Michael has focused on acute inpatient and outpatient care including emergency services. He has a master's degree from the University of California, San Francisco and is a licensed clinical nurse specialist in psychiatry.
Michael has been called upon many times for his clinical expertise by law firms representing both plaintiff and defense parties in legal matters, with experience in trial testimony. This product line has been a major part of his work with the Zayante Group. He is passionate about quality and safety of care at the acute hospital level.

---
The Zayante Group was formed in response to the needs of organizations to better manage the care needs of individuals with psychiatric and substance abuse conditions. Because of the lack of resources for the care of these individuals, healthcare organizations have found that themselves as the "treatment of last resort." Lacking the structure of a psychiatric treatment center, these organizations are typically most impacted in their medical and emergency department settings.
Many hospitals have attempted to opt-out of the care of behavioral health patients by closing treatment settings dedicated to this purpose. The reality is that in the current funding climate, such treatment settings are a difficult undertaking due to a significant cost and revenue imbalance.
We have consultants who are knowledgeable about this challenge, and who have real experience in improving bottom line performance through best practice strategies in contracting, billing, sizing, licensing and implementation of effective clinical protocols that reduce length of acute treatment.
The Zayante Group utilizes consultants who are top-notch in their areas of specialization. We operate from a principle of quality excellence first, so that the needs of the consumer can be met to the degree reasonable. It's our philosophy that respect for those with behavioral health conditions is not only the right thing to do on a humanitarian level, but is the right strategy for improving financial performance of an organization. Attempts at avoiding the needs of these consumers have led to poor outcomes of care, with very costly consequences.
We operate on a business strategy of support for our consultants, so that they can better support the client organization. This means our operational costs are secondary to the needs of our consultant team--we support their ability to provide focused services. The focus is on the quality, not quantity of deliverable services. This is a difference from many consultant organization business strategies.